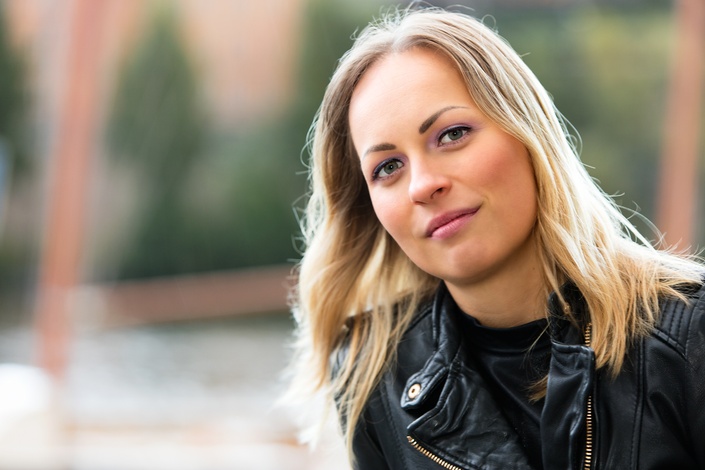 Self-Love for Female Entrepreneurs
Feel confident. Feel supported. Feel guided.
Is this the missing piece in the self-love puzzle you didn't know about?
"I'm not good enough."
How many times have you said that to yourself?
Probably, every day of your life -- if this describes you.
You...
question your worthiness, feel stuck in perfectionism, and afraid you'll never be good enough to be loved & accepted
self-sabotage when it comes to manifesting your dreams and desires, you often stopping before you even begin
compare yourself with other women and secretly believe that they are so much better than you because they have it all
doubt your ability to experience a truly loving intimate relationship that lasts
feel meaningless in your job, like you're drifting through life without being connected to your power and purpose
are out of control with self-sabotaging behaviors such as over-eating on those chocolate-cinnamon almonds from the self-serve aisle
depend on love and approval from others to feel good about yourself, which rarely comes, so you don't believe you're worth it
settle for less and accept mere crumbs instead of true connection in your friendships and spiritual community
bend over backward to please your selfish boyfriend but feel desperate because he puts you down when you're emotional
run on unconscious fear and guilt, feel stressed out, behind schedule, and like you're never doing enough in your online business
Even worse…
You know that if you keep playing small, people will never recognize your true greatness. While your friends are out partying, you're home alone journaling about how to be a more loving girlfriend.
One day you'll be an old, wise woman thinking, "Gee, I've wasted my best years being controlled by my inner critic! I wish I hadn't been so hard on myself..."
I get it. Because I was you. I was my own worst enemy -- full of self-doubt, insecurity, and shame.
The good news is that you don't have to wait until you're 91 years old to tap into your inner Wise Woman. She's already here for you, right now.
I call Her your Big She. She is the biggest, wisest part of you, your Soul, and your inner guide when you're confused in your choice between fear and love.
Once I'd built a strong relationship with my Big She, everything changed. She is the true Self that loves you unconditionally -- no matter what storm is raging in your life.
Now, I feel connected to Self-love 99% of the time. As soon as I "lose" the connection, I have tools to bring myself back into alignment with Self-love and inner peace.
The Big She is your missing piece in the puzzle of feminine empowerment. You can't fake Self-love by pep-talking yourself in front of the mirror every morning -- you have to embody it to fully feel it.
Let's face it: nobody cares how many times you double-tap motivational "girl-power!" quote-cards on Instagram -- if you can't feel deeply loved from within, your mind will always convince you it's all a lie.
When you're fully connected to Self-love, your life looks like this:
You...
know who you are, the awareness of your inherent worthiness outshines any of your ego's self-doubt and insecurity
have a clear vision of your dreams and desires and you fearlessly pursue them with trust and ease, knowing you're guided
find joy in the company of other women and wish them the best, knowing that their success and happiness is yours
thrive in your romantic relationship -- being with your intimate partner lifts you to even higher heights
embody your life's purpose every day, knowing that your true purpose here is to be and give love
feel in control of your behavior, you're no longer run by your addictions and ego's need for instant gratification
love and accept yourself no matter what others are saying or thinking about you, it's enough to approve of yourself
aim for your highest potential and never stop joyfully expanding into the next biggest version of you
care for yourself and know how to meet your own needs, so that you can give to others comes from a place of abundance
are driven by joy and inspiration, knowing that you're right on schedule while trusting in divine timing
If this sounds too good to be true, believe me when I say that this is not only possible for you, but inevitable. Sooner or later, your Big She will guide you back into Her loving arms. This is your true homecoming.
The only question is: how fast do you want it to happen?
You can spend years or even lifetimes in unnecessary mind-suffering, or you can say "Yes!" to Her right now and feel happy sooner rather than later.
All you need is the know-how to get you into alignment with Her, so you can experience great shifts towards more Self-love today.
This is why I created Self-Love 2.0 -- to provide you with the tools (which I use daily) to overcome fear, insecurity, and self-doubt so that you can become the spiritual badass you are.
This course is different from anything you've ever done before. It facilitates a real and lasting transformation by providing you with the tools you need to create an intimate relationship with your deepest, wisest self.
Once you've built a loving connection with your Self and the Universe, Self-love will feel like sipping margaritas on the beach. Under a sun-structure. With your hot new date massaging your feet.
Are you ready to craft that authentic relationship with love for the rest of your life?
Here's what you'll get:
6 downloadable video lectures
2 guided audio meditations
Transcripts for all the materials
A beautiful workbook to follow along
She-practices after each lecture
Interviews with other female experts
This is what happens when you enroll:
1. You'll receive an email with a link to your new Teachable account
2. Once you've created your profile, you can access all the course content and download it to your desktop
3. Start at once and proceed at your own pace
Here's what our alumni are saying:
"This course has been very transformational for me. The teachings were spot-on and easy to understand. I felt deeply seen, and Nadja's ability to deliver the message is great. It was new for me to meet my Big She, and it was new to receive guidance from Her, but it turned out to be very helpful for me. Her guidance has not only helped me to feel more at home in myself but also helped me navigate through a time of chaos and big changes in my life. I am in full gratitude towards Nadja; she has helped me to have a way deeper trust in my intuition and my feminine wisdom. I'm still living my life from a very masculine perspective (go- mode style), which I am good at, and especially when I work and navigate in my professional life. These teachings have helped me relax more into my feminine softness, pleasure, and inner calm and stability within. The process has begun -- I can balance the feminine and masculine in me much more, and let it be a playful ground where I can use either in my life as needed. I draw on these insights every day. A very beautiful process has begun, something I would not live without…I highly recommend this course to all women looking for deep guidance within themselves." -Lærke
"I got so much value from this course! I loved all the practices, they were extremely transformational and healing for me, and the meditations were fantastic as well. I especially loved the meditation of meeting my Big SHE. Nadja transmits so much love and devotion, she walks her talk, and I felt her heart and care for all of us. Highly recommended!" -Gerrie
"I am a busy mom of two and don't have much time for myself or spiritual practice. That is why this course has helped me so much - I had scheduled time to connect deeper with my core and I felt so nourished by these moments! I love how this course has helped me to establish a daily meditation practice. It helped me to go through some challenging months this winter. Thank you, Nadja, for creating this!" -Nathalie
"Nadja has a beautiful vision. Her dedication to giving space and voice to the feminine is emanating through her gentle presence. She guides deep and meaningful meditations and has an open and explorative approach to feminine spirituality." -L.E.
"A skillful and deep teacher who guides her students with clarity and compassion to finding inner balance and a solid connection to their guidance, Nadja is someone close to my heart who will lead you to trust your own Source of truth and power inside." -Ingunn
Your Instructor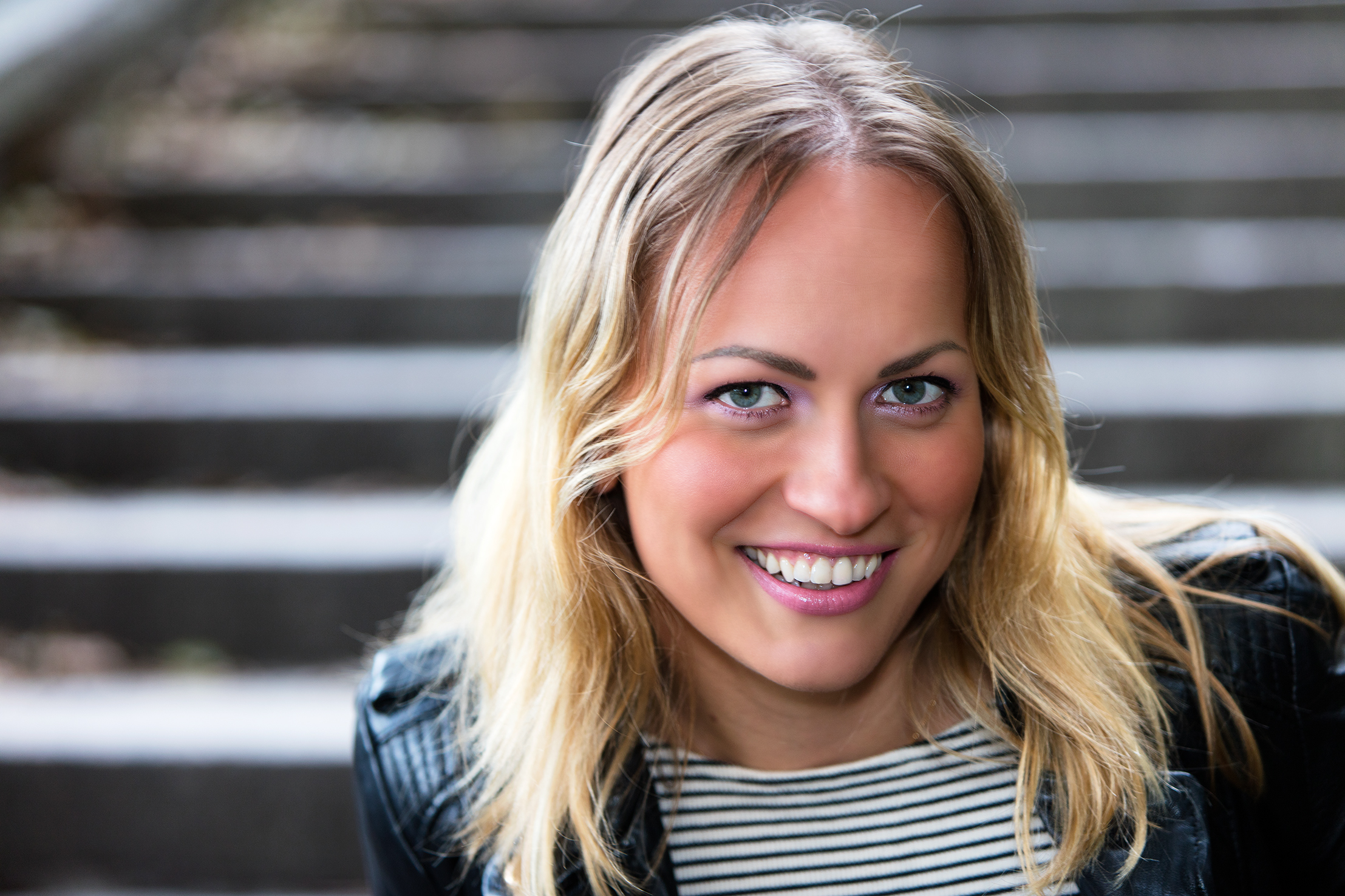 I'm a writer and co-author of the forthcoming book You Are A Queen. My intention with this course is to help you create an intimate relationship with your most loving, wisest Self, so you can experience unconditional love, freedom, and joy in life. I've spent the past 20 years studying, training, and practicing personal development, spirituality, and conscious sexuality. I'm also a trained Zen Coach, an approach to coaching that builds on presence and awareness, and I've been counselling clients for over a decade.
Course Curriculum
Welcome to the course
Available in days
days after you enroll
Lesson 1: What nobody is telling you about Self-love
Available in days
days after you enroll
Lesson 2: Who you think you are and who you really are
Available in days
days after you enroll
Frequently Asked Questions
When does the course start and finish?
The course starts now and never ends! It is a completely self-paced online course - you decide when you start and when you finish.
How long do I have access to the course?
How does lifetime access sound? After enrolling, you have unlimited access to this course for as the course is out on the internet - across any and all devices you own.
What if I am unhappy with the course?
I'd never want you to be unhappy! If you are unsatisfied with your purchase, contact me in the first 7 days of purchasing. All you need to do to be eligible for a refund is to prove that you've tried the full course, did all the exercises and meditations, etc. If you're still not happy, I'll refund your money.
Why does the price look so weird?
It's because Teachable automatically adds a % of VAT to the original price, which totally depends on your location.
Your investment:

EUR 99,-
(plus VAT for your EU-country)